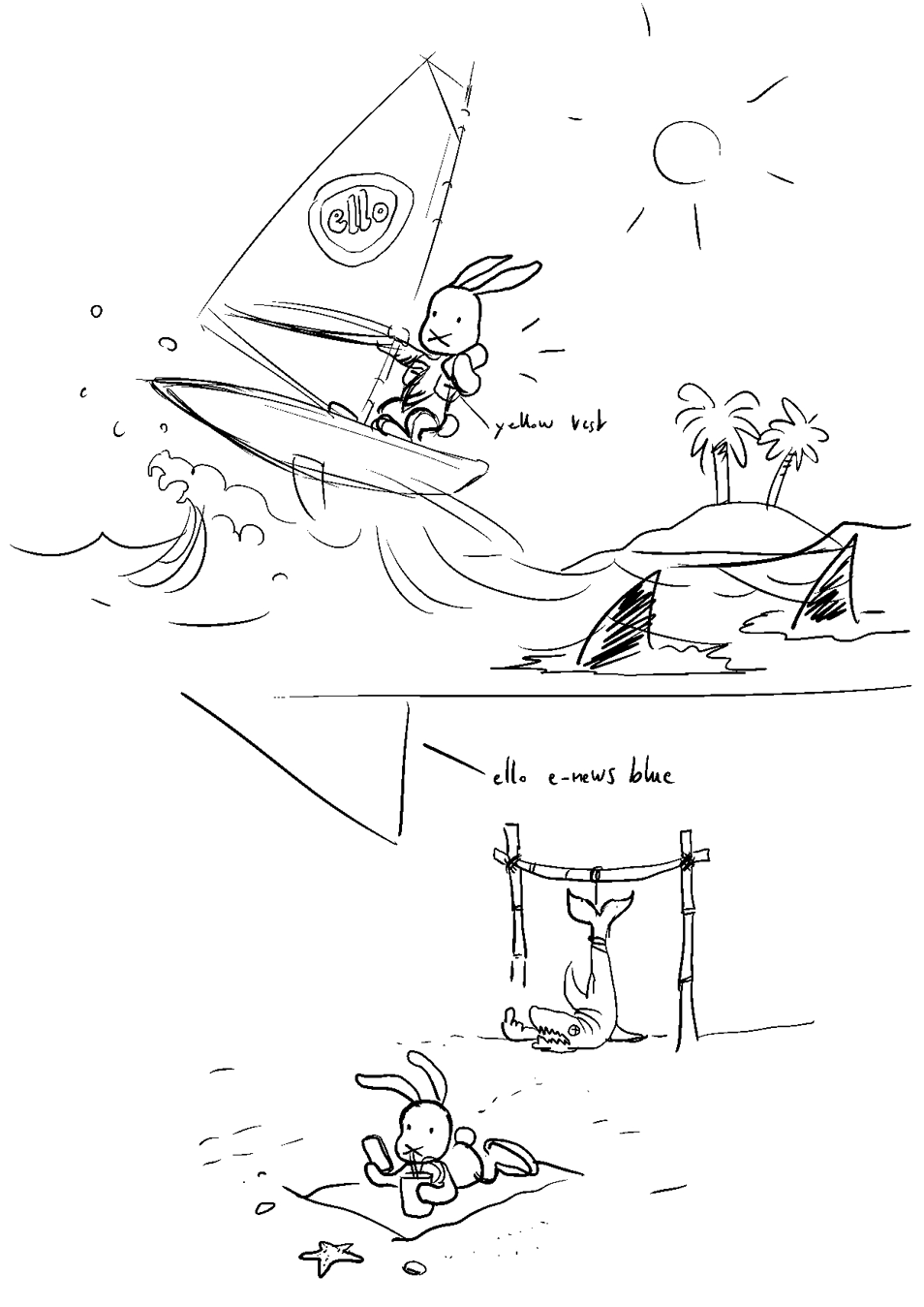 Rough Sketches for Ello Mobile's newsletter.
The newsletter title reads: "Omzeil jij te hoge roamingkosten?" which roughly translates into "How can you avoid high roaming rates?". The word "Omzeilen" means "avoid" but "zeilen" also means "sailing".
The article is about using your mobile while abroad.
Call for a Good Cause
Ello Mobile's model is unique among Belgian telecommunication and mobile companies. All Ello Mobile's benefits go to selected charitable projects.