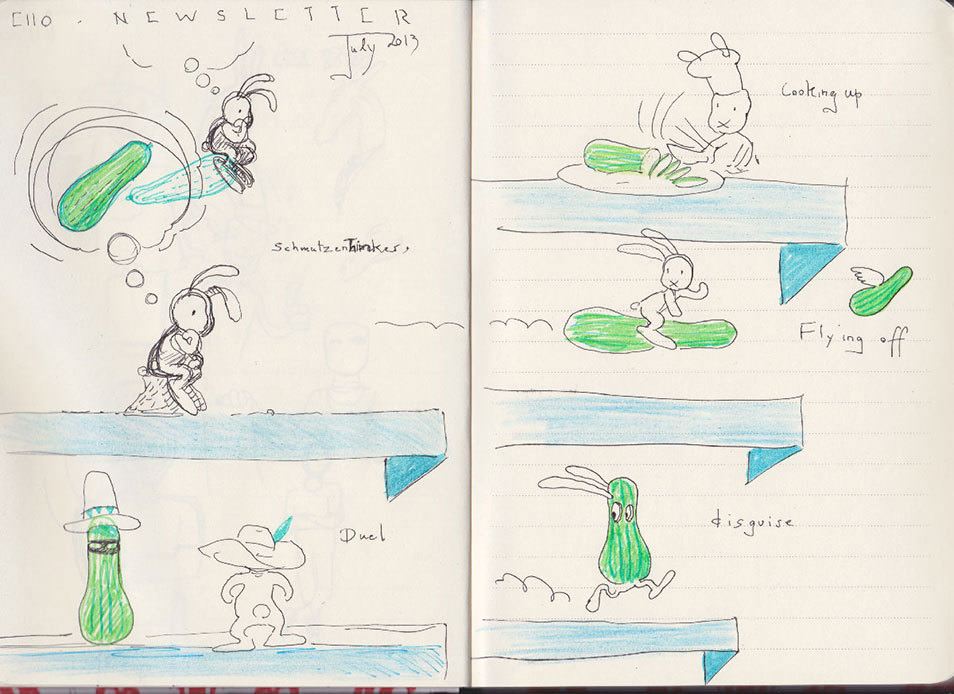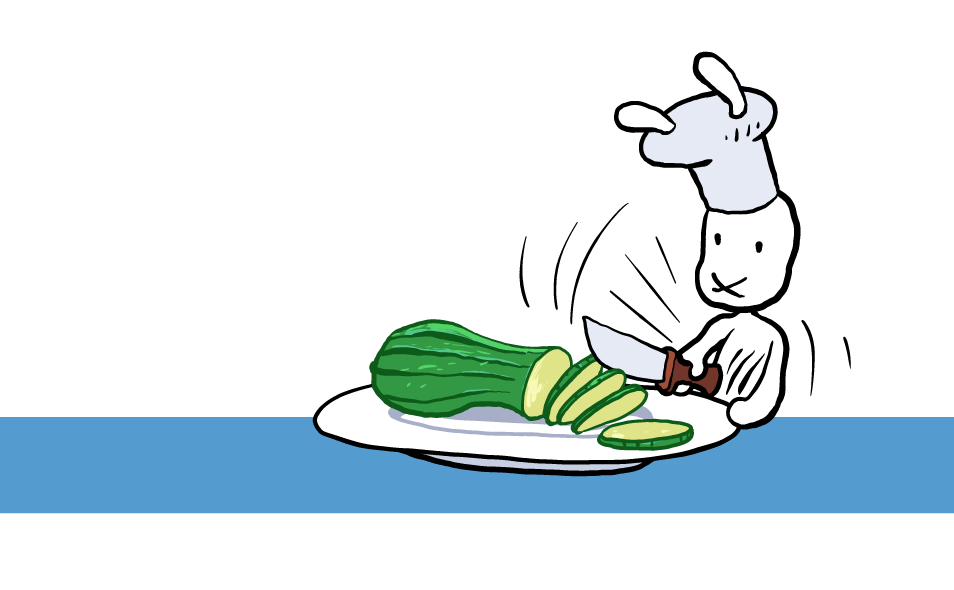 Last week I was asked to illustrate an interesting Flemish expression for Ello Mobile: "geen komkommertijd in Ello-land! beet van de naald"
I didn't quite know what it could mean, but it turns out that:
We talk about cucumbers when there is not much real news. Mostly in holiday periods when politicians and others are on holiday. So it means that we have some real and important news for Ello. A drawing with the rabbit and some cucumbers would do just fine.
So I did a few proposals - I guess they picked the easiest one. I'm definitely looking forward for more weird Flemish expressions and sayings to draw.