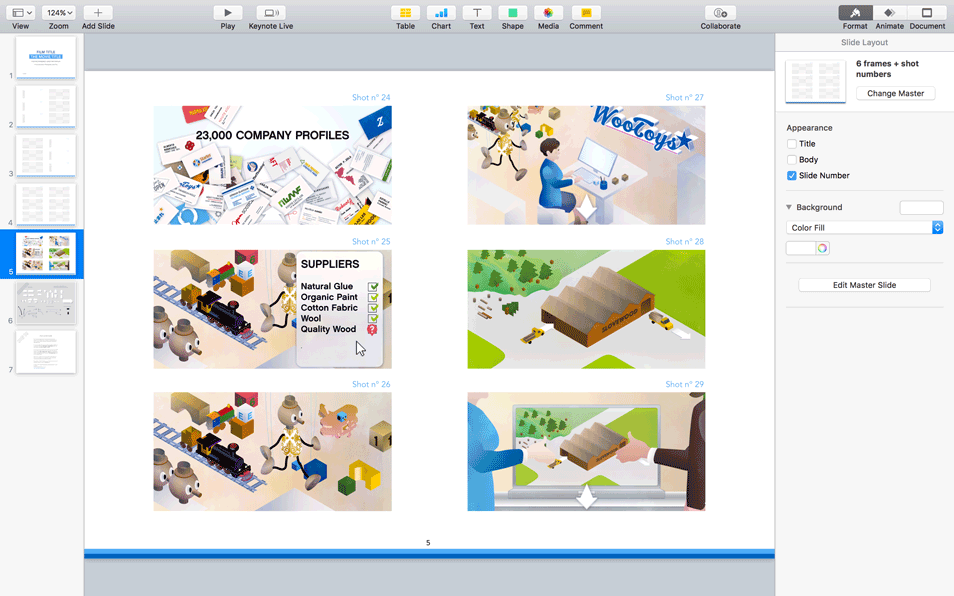 Get this template!
Update: The 2:1 Storyboards theme for Apple Keynote was updated.
The 2:1 (18:9) aspect ratio, also known as Univisium was initiated by cinematographer Vittorio Santaro. More and more films use this format. For instance, immersive 360° films such as virtual reality videos are framed in an equirectangular image format with a 2:1 aspect ratio.
It's available now in the Storyboards Shop.
When it comes to layout, Adobe InDesign is great but when it comes to speed, Apple Keynote is even faster. It's simplicity (once you get used to it) is also very convenient.
This theme has now 6 master slides instead of 3, in a clean layout on A4 horizontal, ready for print or screen use.
All you have to do is adding your script alongside your pictures and set your frames and scenes numbers.
If you use Keynote in your workflow, this theme will come in handy.