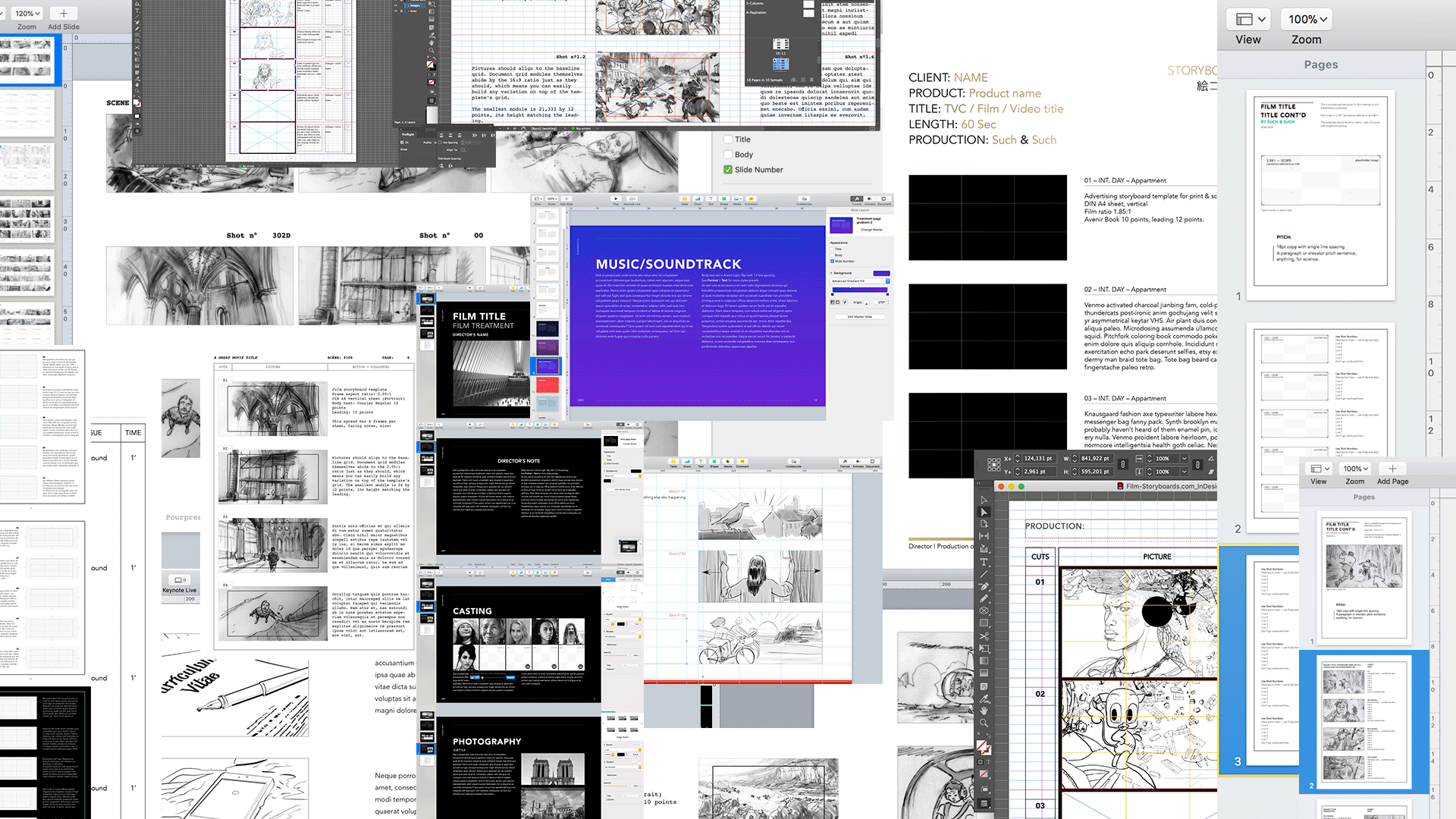 The film treatment and storyboard templates bundle lets you get all my templates at once and is now available for $60 instead of $90, for a limited time only.
Right now, this means 54 templates for Adobe InDesign (Mac and PC), 17 themes for Apple Keynote, and 15 templates for Apple Pages. You get all the storyboard layouts and the film treatment templates neatly arranged in folders.
In addition, you also get all the free templates available, that is 60+ templates, including PDF and Procreate templates for storyboards and anime.
Go to this link to get the bundle: